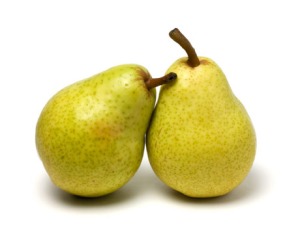 Eating a diet rich in low calorie fruits can help not only lower your calorie intake, but reduce your risk for chronic diseases like stroke, heart disease, and diabetes. It may also protect against certain cancers, including oral cancer.
Each fruit has it's own unique qualities as well as vital nutrients. For example, grapefruit contains a natural substance that's a fat-fighter. The pear is another fruit powerhouse, with a low calorie count, good source of fiber, vitamins B2, C, and E, copper, and potassium!
Here are five fruit-friendly tips ::
Add fruit to hot or cold cereal.
Top frozen yogurt with fresh fruit.
Keep fruit visible and you'll likely eat more of it.
Add fruit to salads and main course meals.
Pre slice your fruit so it is easier to eat and snack on.